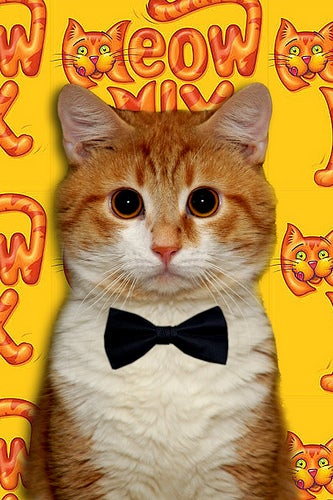 I like chicken
I like liver
Meow Mix, Meow Mix please deliver.
There you have it, folks. The Super Bowl summed up in one catchy, beloved jingle. On one side we have the chicken, aka The Broncos of Denver. Rich, succulent, can be prepared any number of ways. Delicious.
On the other side we have the liver, the Seattle Hawks of the Sea. Makes you strong, but doesn't leave a good taste in your mouth very often. The Seahawks are a blue collar team, liver and onions is a blue collar meal.
Now, you may be asking yourself "What does this have to do with anything?"
The answer? Not much.
The hope is the the Super Bowl can live up to our expectations, much like the expectations of the felines singing the Meow Mix jingle. We have our ingredients. Time to play the game.
Super Bowl, Super Bowl. Please deliver.